Welcome to my Mystickal Realms' Flights of Fantasy Spirit Page! Here you'll find some neat stuff from my Mystickal Realm's experiences and from my team, Flights of Fantasy! Below you'll find awards and gifts I've received, Cheers I wrote for the team, and more! I'm always adding to this page so be sure to come back soon! Note: all links open in a new window.
I'm Flights of Fantasy Approved!!!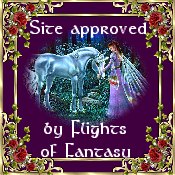 I'm a FOF Guild Member!


Proud Member Graphic: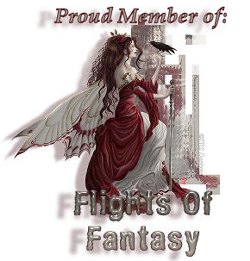 Awards I've won:
| | | |
| --- | --- | --- |
| | | |
| | | |
| | | |
| | | |
| | | |
| | | |
| | | |
| | | |
| | | |
Gifts I've Received:

Back To Top
Some cheers I wrote and donated for my team!
Cheer #1
The Centaurs are busy drinking their wine-
While the dwarves are hard at work in their mine-
And the pixies are all chatting in rhyme-
Oh what a lovely good time!
The dragons are busy guarding their gold-
While the dancing elves are a sight to behold-
The bards make sure their stories are told-
Now don't you feel like joining the fold?
The unicorns bask in innocence-
While fairies hide their common sense-
The wizards burn their sweet incense-
You can join us at no expense!
All the creatures of fantasy are here-
to share their Spirit and give out a cheer.
Shout it out too and make it clear-
Flights of Fantasy is the best my dear!
Cheer #2
Fantastic
Lucky
Inspiring
Great
Harmonious and
Treasured
Sites
Oh, and
Fairies
Fauns
And
Titans
Nixies
And
Satyrs
Yay!
That's what we're all about!!!
Cheer #3
Come along with me-
We have great "sites" to see-
There's nothing better than to be-
a part of Flights of Fantasy!
Yay!
Cheer #4
Now that we're all here-
Let's let out a shout-
Yes, share our Cheer-
That's what it's all about!
GO FLIGHTS OF FANTASY!!!
Cheer #5
We are Flights of Fantasy-
The best of the best, we'll always be.
You're always a winner you will see-
So share your Spirit along with me!
GO FLIGHTS OF FANTASY!!!
A quilt square I made for Mystickal Realms and their thank you gift!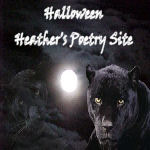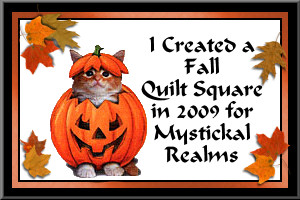 Back To Top